Testimonials
I had some very stubborn stains after I hosted a painting class at home and I could not take...
Amanda
The end of tenancy cleaning support offered by Cleaner Brompton was exactly what I needed....
Liz F.
I have just hired a regular cleaning service from a local family business that has been...
Betty Glover
I use the services of BromptonCleaners and have done so for several weeks. To be honest I...
Margaret Y.
My wife and I work shifts at odd hours so we are almost never at home at the same time, and...
Bruce
Sometimes the same old, same old starts to get boring. When you settle into a routine of work...
B. Neil
I have been using BromptonCleaners for the domestic cleaning for a few months now, and I have...
Denise Allen
After my parents passed away, I inherited their house which was more room than I knew what to...
Hayden R.
I am lucky enough to have 3 beautiful Labradors that love to leave their fur all of over my...
Lucy P.
Welcome to the Leading Brompton Cleaning Company! Here You Will Find The Best SW10 Cleaning Services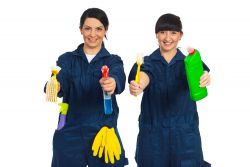 If you need anything cleaning in Brompton, you have already taken the first step by coming to the website for the leading Brompton cleaning service, Brompton Cleaners. For over a decade now we have been offering the very best cleaning services SW5 at the very best prices for commercial and residential cleaning projects.

We have always felt passionately that we need to concentrate as much on how we go about our business as we do with what we do. No matter how much we have invested in equipment and developing industry standard products, we have never lost sight of the importance of ensuring that our staff are appropriately trained and behave in a manner which reflects the trust which you have placed in them. After all, when you open your doors to strangers the last thing that should happen is that you should feel uncomfortable, so we encourage everyone takes the time to take a look at the pages that we are most proud of on this website. Our testimonials highlight the fact that our efforts and beliefs make a real difference to our customers so for information on what customers think about the premier professional cleaners in Brompton go straight to the testimonials section.

We have also worked hard to ensure that when it comes to range of services we can't be beaten. In an average day our a single member of our dedicated SW5 cleaning teams will make a commercial oven covered in grease as good as new, bring a neglected bathroom back to former glories and clean upholstery in Brompton for customers who are concerned about damaging the fine detail on their sofa, rugs or curtains. By placing professional equipment and products in the hands of our trained SW3 cleaning agents, we are able to clean quickly, powerfully and gently all at the same time.

As a home owner the main service that we offer you is fairly clear, as we all enjoy the feeling of living in a pristine clean show home. However, in recent times, the main benefit that people have talked about getting from our service is time. Rather than spending your weekend with your head in the oven, scrubbing ineffectually away and getting nowhere or having the same results in the bathroom, one call to us and you could be out enjoying time with your friends and family, or even engaging in something you probably haven't done enough of recently and simply putting your feet up. Our professional cleaners in Brompton will blast through your cleaning jobs in a fraction of the time it would take you as a result of the equipment and products they have close to hand, giving you back the free time that you had forgotten it was possible to enjoy.

Not only do we offer a great range of services we also offer them at times to suit you. We understand that not everyone is at home all the time and not everyone needs help every day, so all our services are available at times to suit you and you can choose whether you want them just as a one off bit of help to get back on top of things or as a regular service, either weekly, fortnightly or monthly.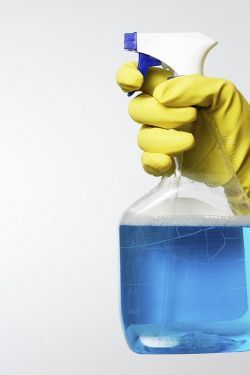 As a business owner there are some benefits that you might not be aware of at all. Firstly, it has been shown that the cleaner the environment the more productive staff are, as they feel happier in their work and are generally healthier, decreasing the number of sick days which are taken across a year. Not only that, by taking the burden of SW10 cleaning off your current staff, you are giving them more time to do what you hired them to do in the first place. Across the UK literally millions of man hours are wasted by people being asked to do things which aren't relevant to their job, and house cleaning SW10 is right at the top of that list so let your staff focus on what they do best, while we do what we do best.

As you would expect, these services are flexible too, because while some customers prefer us to work around them during business hours - something we do quickly and quietly without any compromise being shown in quality - this isn't always practical. As a result, we are happy to come in as you are leaving for the night, and you can sleep easy knowing that the only proof that we will have been there is that when you come the following day it is to shiny and bright work space.

If you are interested in finding out a little bit more about what makes Brompton Cleaners so special, feel free to go through these pages and look at the wide range of cleaning services SW3 which are available in your home or workplace. If you prefer to have a chat with someone, call our friendly customer services team on 020 3540 7318 and they will be happy to answer any questions you might have about which services are right for you.

Our teams have never got bored of seeing the looks of surprise on people's face when they see the work we have done.

"You did this much? In this time? For this price?"

If you want to see what the leading team of Brompton professional cleaners can do for you, take the first step and get in touch today.