Effective Ways For Carpet And Rug Cleaning
13

Mar 2014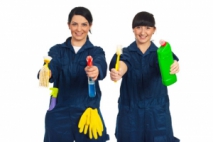 Carpets and rugs are bound to get grubby overtime but why should you keep spending a fortune replacing them when you can simply learn effective carpet cleaning methods instead?
People assume that cleaning carpets or trying to remove stains is a difficult job and yes if you have a fairly large area to clean it can be rather tricky, but only because it's a mammoth of a task! Cleaning the actual carpet however, is not that difficult, when you know how!
On the other hand though, if you decide to replace those carpets and rugs regularly, it will take its toll on your finances because let's face it, they don't come cheap!
So what are our options?
Your options are either to attempt to clean carpets yourself or hire in professional carpet cleaners to do it for you, either way both options cost a lot less than replacement.
The benefits of hiring in the domestic cleaning agency!
Hiring in professional help is time-saving and great for those who do not have any free time at all, to attempt this task.
Upholstery and carpet cleaners are extremely effective at cleaning carpets, so much so, people do notice the difference it makes. They are very effective because of the special equipment and tools they use for the job, most of the time they use a steam cleaner which does not even require any detergent and yet the results are astonishing. Steam cleaning is also great because it reduces drying time dramatically, which is ideal for families.
Professional cleaners are not expensive and especially when you compare the cost to a buying a new carpet, you quickly realise that hiring the company is the more affordable option.
How can I make a difference to my carpets myself?
Start by addressing the situation, are you going to attempt to clean the whole carpet or only the specific areas of need?
To save on cost and time it is probably better to clean only the areas in need rather than the whole carpet but in some circumstances the whole carpet is in need of a good clean and in this situation you have to decide if it's more beneficial and effective to do it yourself over hiring in the help?
Tools for the job!
Steamer; Particularly great for large areas to clean. If you own a steam cleaner, great! Steam cleaners are effective because they use less moisture and carpets are not left soggy soaking wet afterwards, however if you do not own one it's probably not a great idea to go out and buy one, if it's rarely going to be used as this could be a waste of money.
Foam carpet cleaning sprays; These are relatively inexpensive to buy and you get them from most DIY or department stores. These tend to be more effective at cleaning smaller areas and removing the odd stain. To clean a whole room would probably require a lot of them and end up being pricier.
Detergents: Most soapy solutions are effective for cleaning carpets and if nothing else is available at home, you could try some soap powder as an emergency aid. This is generally effective at mopping up and cleaning away spills, as they happen but it may not help to lift or shift long lasting marks and you may have to buy a product that is specifically designed to clean carpets for that, instead.
Tip: Be very careful when trying to clean carpets and rugs as the many different textures and piles require very different methods. Before you go ahead and take any risks, why not test out a small area first, try testing a hidden area of the carpet like under the sofa and access the result of that before going ahead with cleaning visible areas.
You may also like: