Brompton Carpet Cleaning Made Easy With Our Professional Cleaners SW10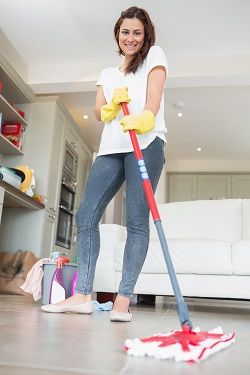 Removing a stubborn stain from your carpet can be an extremely arduous task, which can often take up hours of your time scrubbing with little effect whatsoever. At the same time, stains are even harder to live with and there is no reason why you should have to. At Brompton Cleaners we have been offering a Brompton carpet cleaning service which is extremely effective when it comes to curing stains. Our staff are available at flexible times to suit any schedule for a reasonable price and only use the best SW5 cleaning agents, which are guaranteed to remove any stain and it all starts with a quick call to our friendly customer services experts on 020 3540 7318.
At Brompton Cleaners, we pride ourselves on being able to offer carpet and Brompton upholstery cleaning at all times of day, including in the evenings and at weekends. Most people living in the centre of London work long hours and, accompanied by other responsibilities such as children, it can be difficult to organise a cleaning around one's schedule. In addition to offering the most flexible hours possible, we believe that our staff operate to the highest possible standard, producing excellent customer feedback in the process. To find out more, please call us on 020 3540 7318 now.
Our employees can guarantee that any carpet or rug stain they face will be removed, with a higher success rate than all other Brompton cleaning services SW5. Our staff use state of the art technology, such as dry cleaning machines for smaller marks and steam cleaners for deeper, more persistent blemishes, which are always applied to the correct type of stain. On top of this, we use high quality solvents suitable for any need. The substances we use are odourless, harmless to the skin and to allergy sufferers and are environmentally safe, removing marks and blemishes from the carpet without causing any further problems at the same time.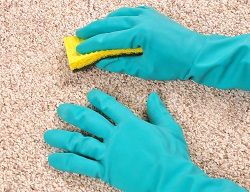 We cater to a wide number of different clients, far greater than that of other SW3 cleaners. Whatever you need, we can assure you that we can provide SW10 cleaning services to suit any requirement and will always complete our work on time. We have provided stain removals and SW3 carpet cleaning for regular home owners attempting to remove wine and pasta sauce stains from their carpets, landlords readying their properties for their next tenants, renters reaching the end of their tenancy who are aiming to have their deposit returned and businesses hoping to make a good impression to potential customers.
Although we mainly deal with stain removal, we are also highly proficient when it comes to curing worn out carpets and depressions in the material. These can occur in a variety of different situations, such as at the bottom of stairs where a lot of wear can take place and in office spaces where workers are continually moving back and forth during the working day. In addition to sorting out these issues, we can also collect and return rugs and sections of carpets if the wear or stain is particularly stubborn, guaranteeing that the problem will be fixed without it eating into your time.
Our principle aim is customer satisfaction and we always provide a service which is better than other SW10 house cleaners. Our staff are highly skilled, professional and efficient, ensuring that jobs never take up too much of your time than is necessary. We always guarantee that the work will be completed successfully, but we can also promise that we will not cause any damage either, with all solvents used tested beforehand to make sure that no more harm is done. At the same time, our prices are extremely reasonable, with discounts available for multiple jobs, putting us ahead of all competitors. For the best results, call us on 020 3540 7318 today.