Hire our Affordable and Effective Brompton Office Cleaning Services SW10 And We Promise That Your Office Clean Will Be A Positive Experience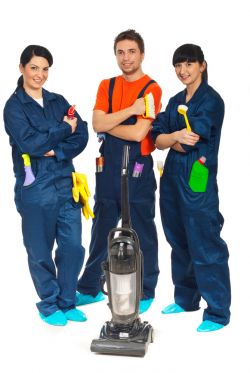 Do you own a business whose office space is in need of a thorough cleaning? For several years now Brompton Cleaners has been providing an outstanding Brompton office cleaning service, offering high standards of work for an extremely reasonable price. No matter how large or small your office space may be or how thorough a cleaning your workplace requires, we are certain to be able to provide the appropriate service for your needs. For more information about what we can offer and to find out when we are available, please call us on 020 3540 7318 and we will also be able to provide you with a free quote.
At Brompton Cleaners, we pride ourselves on offering Brompton cleaning services which far outstrip what other firms have to offer. Our staff are highly trained and responsible, ensuring that your office will be as clean as possible with minimal hassle. Our main objective is to ensure customer satisfaction, promising that your SW5 office clean will be a positive experience. On top of this, our prices are extremely reasonable for the work that we offer, so to ask for a free quote call us on 020 3540 7318 today.
Our staff are highly trained and will always achieve their goals in the allotted times. In addition to our employees' dedication to their work, our Brompton cleaners are available at extremely flexible hours which are unmatched by other firms. Our staff do not need to clean during working hours, although, when they do, they always carry out their responsibilities discreetly, without affecting the office atmosphere. We have teams of office cleaners SW5 who can work in the mornings, which means that your office space will be immaculate for your employees when they arrive at work, or in the evenings, cleaning up after your employees after a long, productive day. In addition, we even have staff who will work weekends, ensuring no disruption to your workplace whatsoever.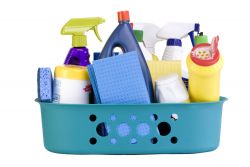 We can offer an extremely diverse range of cleaning services SW3, suitable for any need. Many offices have problems with carpets, perhaps due to coffee or food stains or even just standard wear caused by extended periods of use. Our SW10 carpet cleaning service use special machinery and solvents which can cure all forms of stains and depressions, repairing the carpets to an "as new" condition. In addition, the machinery and solvents we use will not impact on your employees' wellbeing in any way, causing no possible irritation to the skin and not affecting allergy sufferers in any way. The solvents we use are odourless and are always used responsibly, which means that no other effects or damage will be had on the carpet or on the rest of the office in any way.
We also offer an excellent Brompton upholstery cleaning service, in addition to our carpet service, which will ensure that all furniture and curtains are in an excellent condition. Many business owners want their reception areas to be in an immaculate condition, representing the company in a positive way to potential clients. Our upholstery and SW3 carpet cleaners can ensure that your reception will be spotless, with settees and cushions looking and feeling as new and with no damage or stains in carpets or rugs.
In the same manner of our Brompton house cleaners SW10, we can make sure that your businesses' bathroom and kitchen facilities will be kept in excellent condition. Our hardworking bathroom teams will ensure that all traces of grime and dirt will be removed from tiles, sinks and toilets, keeping the lavatories in a highly sanitary condition. Our kitchen staff will give your sink a thorough going over and will scrub all cooking facilities, such as microwaves and/ or ovens, and all shelves and surfaces. Keeping these facilities clean will not only be worthwhile to your employees' health but will also boost morale and productivity. For more information call our friendly customer services team on 020 3540 7318 today.