Brompton House Cleaning Suitable For Any Need Form House Cleaners SW10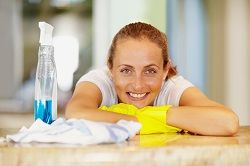 There is only one Brompton house cleaning company which is dedicated to offering its customers a highly professional service at an extremely low cost. For several years now, Brompton Cleaners has provided a service far greater than all other Brompton cleaners, achieving excellent results each and every time and always ensuring that our customers are happy. For a free quote and to find out when we are available and what sort of services we can offer you today, call us on 020 3540 7318 now and we will be able to organise a thorough house cleaning in your property around your schedule.
For many residents in central London, it can be hard organising a house cleaning around their busy schedule. This can be especially difficult when you are working full time and if you also have children to organise. At Brompton Cleaners we pride ourselves on working at extremely flexible hours. Whenever you are free, be it evenings or even weekends, we are guaranteed to be able to offer SW10 domestic cleaning to suit your timetable. Whether you need a regular cleaning service SW5 or a one-off visit, we are sure to have staff available at any time. Just call us on 020 3540 7318 to find out more.
Our Brompton cleaning service consists of large numbers of highly experienced employees, who are used to working efficiently and effectively. Our staff are considerate and careful when they are working in our clients' homes, and will guarantee that your possessions will be handled with care and respect while they are cleaning your home. In addition, our cleaners will also work tirelessly to ensure that every part of your home is clean after their visits. From dusting high shelves, to hoovering and mopping beneath furniture, nothing will be left unclean, giving you peace of mind that your home is totally dirt-free.
A major headache for many of our customers is removing stains from carpets and upholstery, such as armchairs and curtains. In addition to ensuring that every carpet is hoovered and cleaned and every hard-floor is brushed and mopped, we use special materials which are guaranteed to remove any stain, providing the best SW10 upholstery cleaning service available. Whether these stains have been caused by wine, food or any other means, we can assure you that we have the means to remove it. The substances we use contain only safe solvents, are odourless and will not affect anyone with allergies.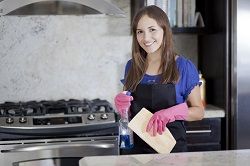 In addition to floors, we will also carry out other difficult tasks. We can offer a special team of SW5 oven cleaners who will ensure that it is in immaculate condition, removing all stains and taking grease off all surfaces. Our cleaners SW3 are also highly experienced with cleaning bathrooms and kitchens, removing all traces of dirt and grime from around the toilet, in shower cubicles and baths and around the kitchen sink. In addition we also use excellent sink de-blockers, ensuring that they are clean and clear for your use.
One of the most difficult aspects of house cleaning SW3 is buying all the necessary materials, which can be very expensive. When we clean your home, we provide our own materials, from mops and buckets, dustpan and brushes, hoovers and mops to a wide variety of cleaning agents, suitable for cleaning kitchens, bathrooms, hard-floors and de-blocking drains. With us, not only will you be free from having to spend time scrubbing each part of your house, you will save a massive amount on cleaning materials which other companies simply will not provide. Accompanied by our materials, and with our employees' expertise, we can guarantee that your home will be left spotless for your comfort. For the best clean in Brompton, call us on 020 3540 7318 today.